Tuesday 27 October 2009 at 12:08 am
From NBC:
Are you?" the ad, plastered on city subway walls, asks passersby.
Are you good without God? That's the question ads, plastered on the walls of a dozen subways stations, are asking straphangers.
Today, the Big Apple C.O.R. -- New York City Coalition of Reason -- kicks off their month long $25,000 ad campaign, courtesy of an anonymous donor.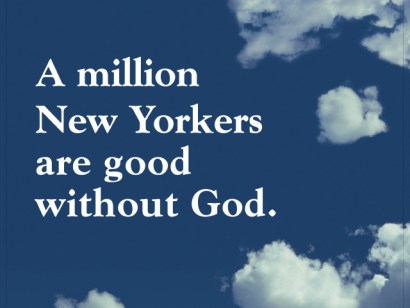 Read the whole Article:
http://www.nbcnewyork.com/news/local-beat/Atheism-At-A-Subway-Station-Near-You-65991557.html
atheist_ads